" Sri Lanka "
Once known as Serendib, Taprobane, the Pearl of the Indian Ocean, and Ceylon, Sri Lanka is a land of mere area of staggering contrast and spectacular beauty due to its compactness. This is an island of magical proportions.
Few places in the world can offer the traveler such a remarkable combination of stunning landscapes, pristine beaches around 1330 km of coastline, captivating cultural heritage, showcasing 15 national parks an abundance of wildlife, nearly 500,000 acres of lush tea estates, 250 acres of botanical gardens, 350 waterfalls, 25,000 water bodies and unique experiences within such a compact location. Within a mere area of 65,610 kilometers lie 8 UNESCO World Heritage Sites, which are worth visiting.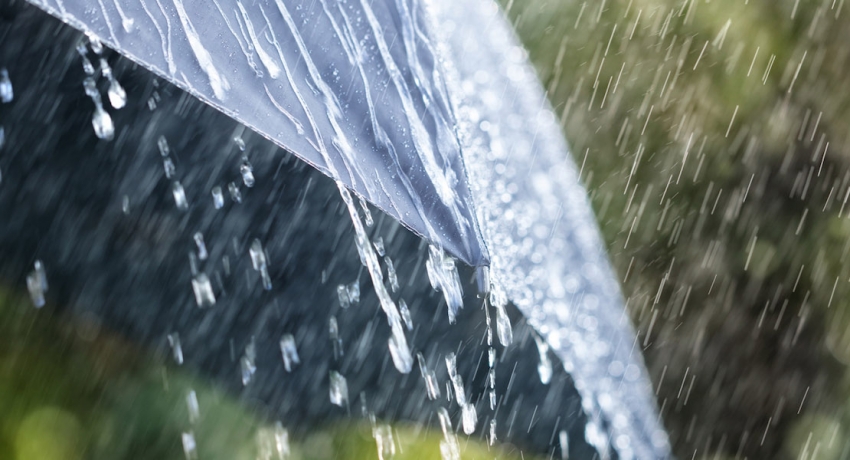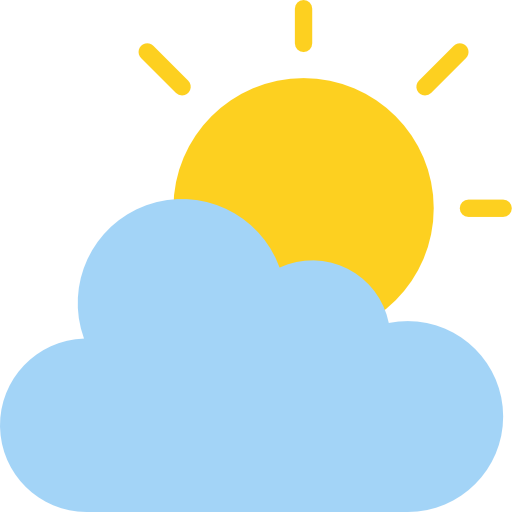 Weather and Climate
Sri Lankan climate is tropical, with distinct dry and wet seasons in different regions due to elevation. Humidity is generally 80%, not as intense as Thailand or Singapor...
read more
Sri Lankan climate is tropical, with distinct dry and wet seasons in different regions due to elevation. Humidity is generally 80%, not as intense as Thailand or Singapore. Colombo and low-lying coastal regions have a temperature of 28-32ºC. In the hill country the temperature drops, Kandy averages 25ºC, Nuwara Eliya 16ºC with coolish nights. The sea maintains a comfortable average temperature of 28 ºC all year round.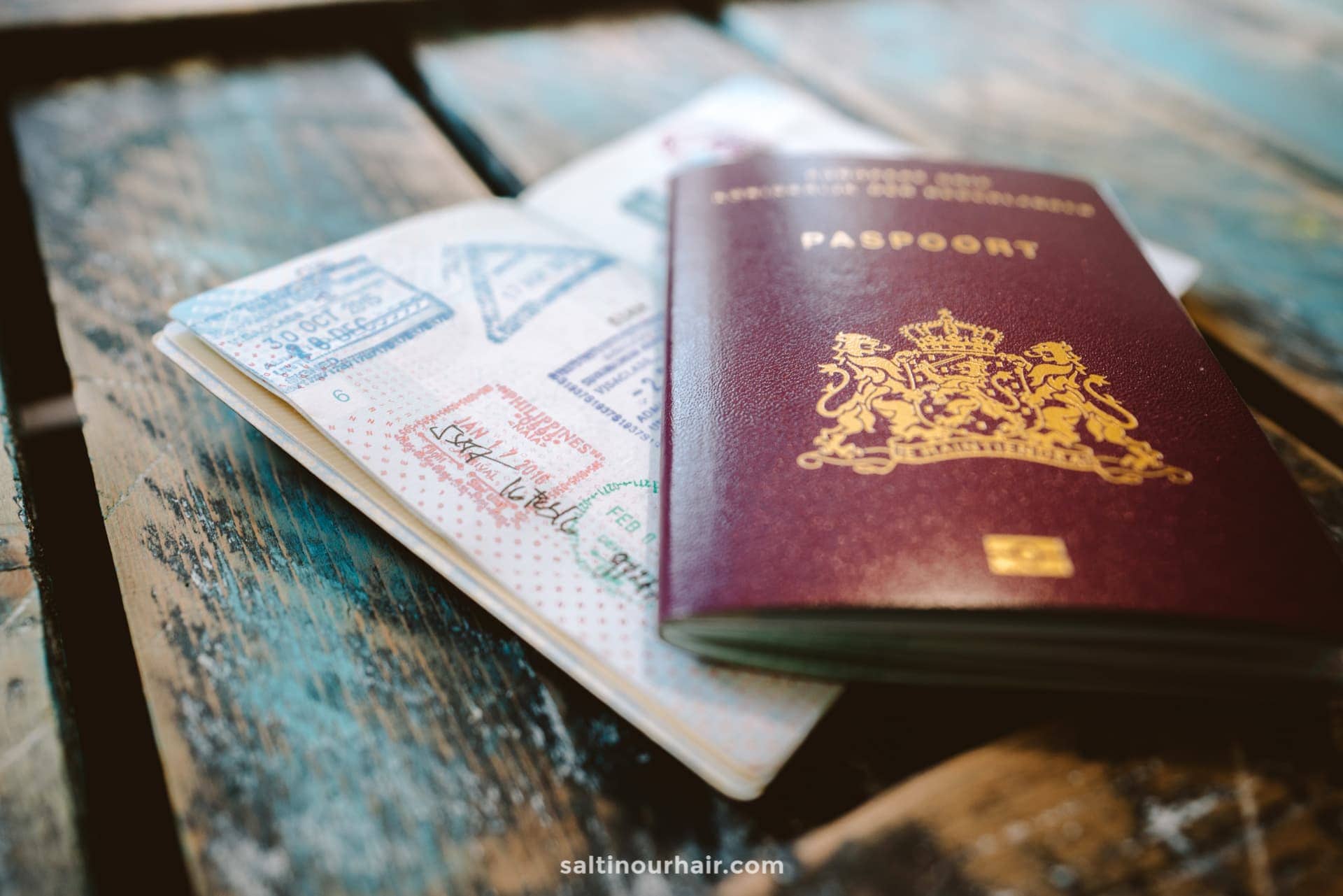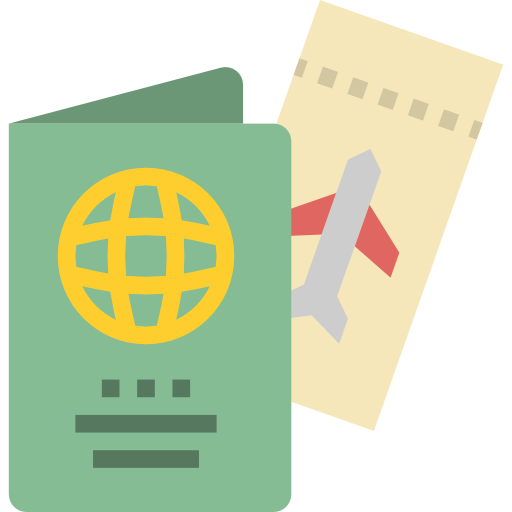 Visa & Travel Permit
Sri Lanka's official currency is Sri Lankan Rupees (LKR). You can easily exchange any major currency notes such as USD, GBP, AUD and Euros at the arrival lounge of ...
read more
Sri Lanka's official currency is Sri Lankan Rupees (LKR). You can easily exchange any major currency notes such as USD, GBP, AUD and Euros at the arrival lounge of Colombo International Airport from a banking counter. If you forget or miss to do it, go to any bank in Sri Lanka in any city for currency exchange. You need to produce your passport for currency exchange in the banks.
Visa and Master Credit cards are widely accepted in Hotels, Restaurants and shops. Make sure you contact your card issuing bank before arriving in Sri Lanka to enable the card to use in Sri Lanka. American Express and Dinners Club Cards are not widely accepted.
ATM machines which supports Visa, Mastercard, Sirrus, Maestro and Plus networks are widely distributed in main and small towns. These will enable you to draw Sri Lankan currency at ease.
WILL BE LINKED TO THE FOLLOWING SITE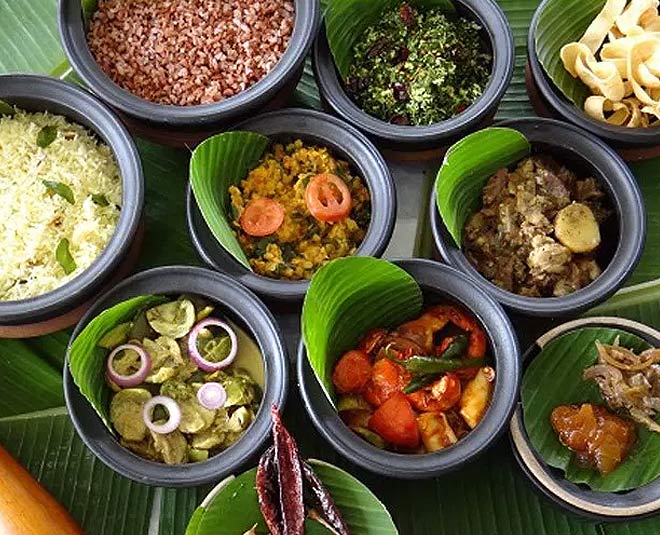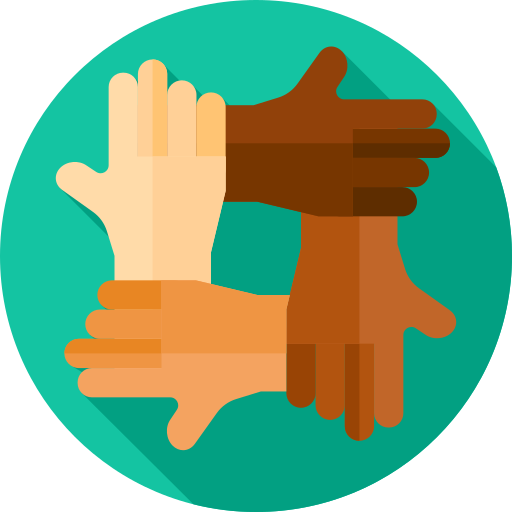 Culture, Cusine and Clothing
Indian cultural history spans more than 5000 years. During the Vedic period (c.1700 – c.500 BCE), the foundations of Hindu philosophy, mythology, theology and liter...
read more
Culture, Cusine and Clothing
Culture and Society
Indian cultural history spans more than 5000 years. During the Vedic period (c. 1700 – c. 500 BCE), the foundations of Hindu philosophy, mythology, theology and literature were laid, and many beliefs and practices which still exist today. India is notable for its religious diversity, with Hinduism, Buddhism, Sikhism, Islam, Christianity, and Jainism among the nation's major religions. The predominant religion, Hinduism, has been shaped by various historical schools of thought, including those of the Upanishads, the Yoga Sutras, the Bhakti movement, and by Buddhist philosophy.
Family values are important in the Indian tradition, and multi-generational patriarchal joint families have been the norm in India, though nuclear families are becoming common in urban areas. An overwhelming majority of Indians, with their consent, have their marriages arranged by their parents or other family elders. Marriage is thought to be for life, and the divorce rate is extremely low, with less than one in a thousand marriages ending in divorce.
Many Indian festivals are religious in origin. The best known include: Diwali, Ganesh Chaturthi, Thai Pongal, Holi, Durga Puja, Eid ul-Fitr, Bakr-Id, Christmas, and Vaisakhi.
Clothing
Men and women wear traditional Indian dresses apart from the western dresses.
Women either bear saris or churidars and kameez or Shalwar kameez or in Kashmir region in embroidered hijab and Kameez and jeans in metro cities
For men, the traditional dress a similar but shorter length of cloth, the dhoti, and the pagri (a turban or a scarf worn around the head as a part of a tradition, or to keep off the sun or the cold). Also men wear Kurta (for upper body portion ) and Pyjamas ( lower portion )
As the trend changing and both men and women adopting western style of dressup.
Cuisine
Indian cuisine consists of a wide variety of regional and traditional cuisines. Given the range of diversity in soil type, climate, culture, ethnic groups, and occupations, these cuisines vary substantially from each other, using locally available spices, herbs, vegetables, and fruit around India.
The foundation of a typical Indian meal is a cereal cooked in plain fashion, and complemented with flavourful savoury dishes. The latter includes lentils, pulses and vegetables spiced commonly with ginger and garlic, but also more discerningly with a combination of spices that may include coriander, cumin, turmeric, cinnamon, cardamon and others as informed by culinary conventions. In an actual meal, this mental representation takes the form of a platter, or thali, with a central place for the cooked cereal, peripheral ones, often in small bowls, for the flavourful accompaniments.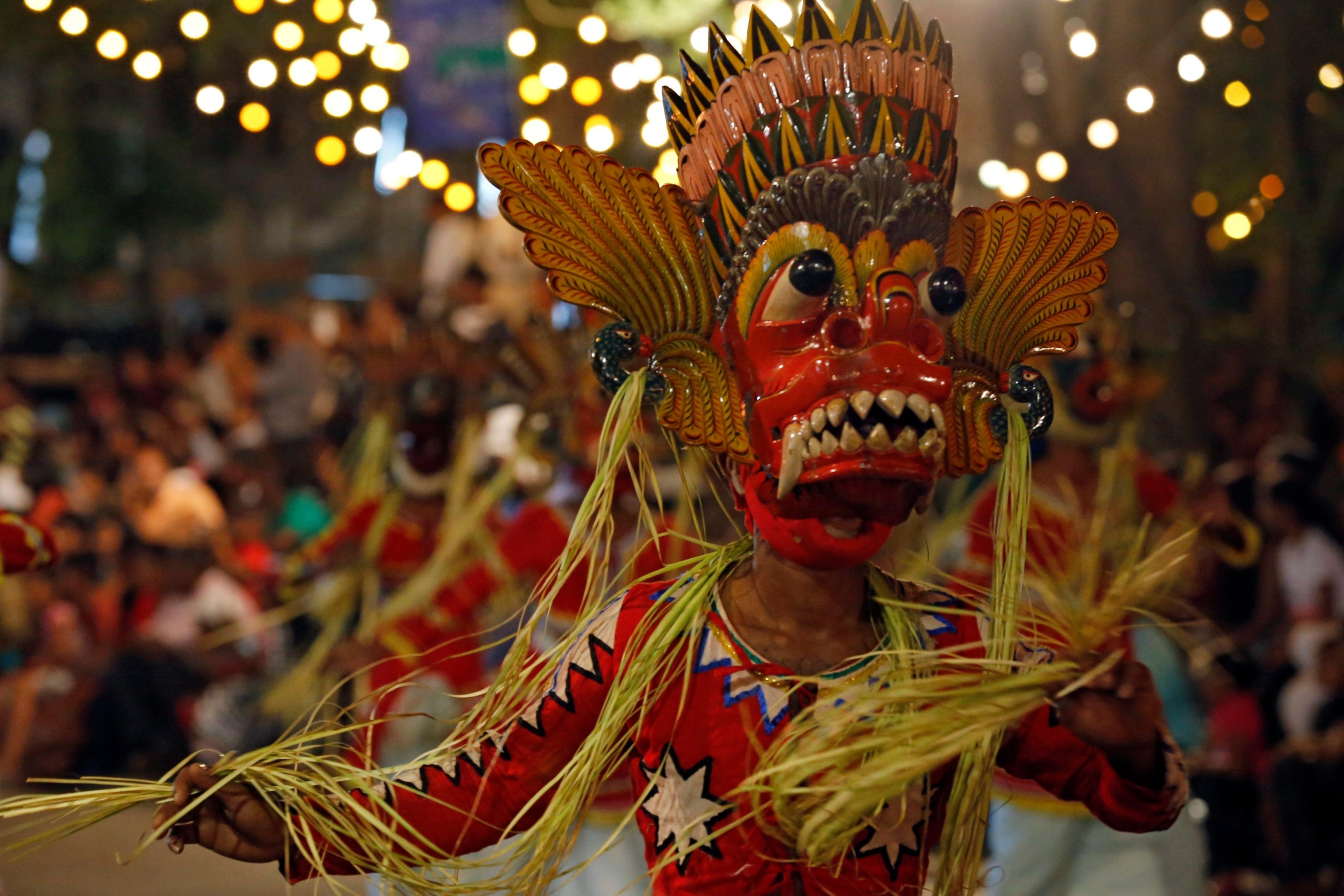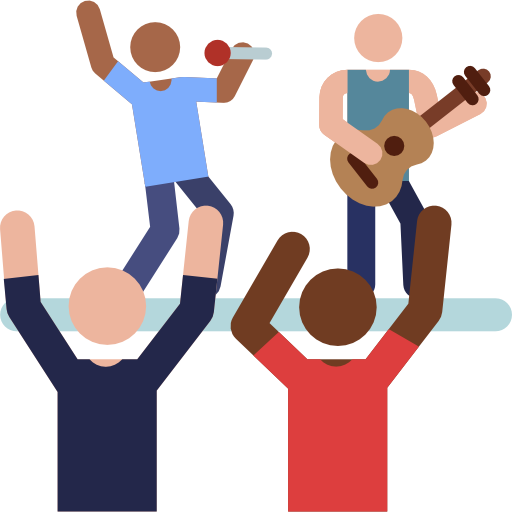 Major Festivals
India is a land of festivals and fairs. Virtually celebrating each day of the year, there are more festivals celebrated in India than anywhere else in the world. Ea...
read more
India is a land of festivals and fairs. Virtually celebrating each day of the year, there are more festivals celebrated in India than anywhere else in the world. Each festival pertains to different occasions, some welcome the seasons of the year, the harvest, the rains, or the full moon. Others celebrate religious occasions, the birthdays of divine beings and saints, or the advent of the New Year. A number of these festivals are common to most parts of India. However, they may be called by different names in various parts of the country or may be celebrated in a different fashion. Some of the festivals celebrated all over India are mentioned below. However, this section is still under enhancement. There are many other important festivals celebrated by various communities in India and this section shall be further enriched with information about them.
Most Important Festivals:
Diwali - Festival of lights. (From International tourist point of view, the Best places to celeberate Diwali is Delhi, Varanasi, Jaipur, Amritsar)
- Deepawali or Diwali, is a festival of lights symbolising the victory of righteousness and the lifting of spiritual darkness. The word 'Deepawali' literally means rows of diyas (clay lamps). This is one of the most popular festivals in the Hindu calendar. It is celebrated on the 15th day of Kartika (October/November). This festival commemorates Lord Rama's return to his kingdom Ayodhya after completing his 14-year exile.
- The most beautiful of all Indian festivals, Diwali is a celebration of lights. Streets are illuminated with rows of clay lamps and homes are decorated with colours and candles. This festival is celebrated with new clothes, spectacular firecrackers and a variety of sweets in the company of family and friends. All this illumination and fireworks, joy and festivity, signify the victory of divine forces over those of wicked.
- The Goddess Lakshmi (consort of Vishnu), who is the symbol of wealth and prosperity, is also worshipped on this day. In West Bengal, this festival is celebrated as Kali Puja, and Kali, Shiva's consort, is worshipped on the occasion of Diwali.
- In the South, Deepawali festival often commemorates the conquering of the Asura Naraka, a powerful king of Assam, who imprisoned thousands of inhabitants. It was Krishna who was finally able to subdue Naraka and free the prisoners. To commemorate this event, people in Peninsular India wake before sunrise and make imitation blood by mixing kumkum or vermillion with oil. After crushing underfoot a bitter fruit as a symbol of the demon, they apply the 'blood' triumphantly on their foreheads. They then have ritual oil baths, anointing themselves with sandalwood paste. Visits to temples for prayers are followed by large family breakfasts of fruits and a variety of sweets.
- Another story of king Bali is attached to the Diwali festival in South India. According to the Hindu mythology, King Bali was a benevolent demon king. He was so powerful that he became a threat to the power of celestial deities and their kingdoms. And Lord Vishnu came as the dwarf mendicant Vamana, to dilute Bali's power. Vamana shrewdly asked the king for land that would cover three steps as he walked. The king happily granted this gift. Having tricked Bali, Vishnu revealed himself in the full glory of his godhood. He covered the heaven in his first step and the earth in his second. Realising that he was pitted against the mighty Vishnu, Bali surrendered and offered his own head, inviting Vishnu to step on it. Vishnu pushed him into the nether world with his foot. In return Vishnu gave him the lamp of knowledge to light up the dark underworld. He also gave him a blessing that he would return to his people once a year to light millions of lamps from this one lamp so that on the dark new moon light of Diwali, the blinding darkness of ignorance, greed, jealousy, lust, anger, ego, and laziness would be dispelled and the radiance of knowledge, wisdom and friendship would prevail. Each year on Diwali day, even today, one lamp lights another and like a flame burning steadily on a windless night, brings a message of peace and harmony to the world.
Holi– Festival of Colours (Places to celeberate from International tourist point of view are Mathura, Jaipur, Udaipur, Delhi and Goa)
Holi is a popular ancient Hindu festival, also known as the "Festival of Love", the "Festival of Colours", and the "Festival of Spring". The festival celebrates the eternal and divine love of Radha and Krishna.
Holi is considered as one of the most revered and celebrated festivals of India and it is celebrated in almost every part of the country. It is also sometimes called as the "festival of love" as on this day people get to unite together forgetting all resentments and all types of bad feeling towards each other. The great Indian festival lasts for a day and a night, which starts in the evening of Purnima or the Full Moon Day in the month of Falgun. It is celebrated with the name Holika Dahan or Choti Holi on first evening of the festival and the following day is called Holi. In different parts of the country it is known with different names.
In Holi people smear each other with colours and drench each other. Water guns and water-filled balloons are also used to play and colour each other. Anyone and everyone is fair game, friend or stranger, rich or poor, man or woman, children, and elders. The frolic and fight with colours occurs in the open streets, parks, outside temples and buildings. Groups carry drums and other musical instruments, go from place to place, sing and dance. People visit family, friends and foes come together to throw coloured powders on each other, laugh and gossip, then share Holi delicacies, food and drinks. In the evening, people dress up and visit friends and family.
Christmas – Birth of Jesus Christ (Shilong, Mumbai, Kerala, Pondicherry, Goa)
Christmas originates from the word Cristes maesse, or 'Christ's Mass'. The first Christmas is estimated to be around 336 A.D. in Rome. It is celebrated on 25th December all over the world, to commemorate the birth of Jesus Christ, the Son of God. It is regarded as one of the most important of all Christian festivals. It is a public holiday in India and most of the other countries.
There is the widely accepted Christian legend of the New Testament relating to the birth of Christ. In the story, God sent angel Gabriel to a girl named Mary, a virgin. Gabriel told Mary that she would give birth to the Son of God, and the child would be named Jesus. He would grow up to become a king, and his kingdom would have no boundaries.
The angel Gabriel also visited Joseph and told him that Mary would give birth to a child and advised him to take good care of her, and not to abandon her. On the night that jesus was born, Mary and Joseph were on their way to Bethlehem to get their names registered as per the rules then. They found refuge in a stable, where Mary gave birth to Jesus at midnight and laid him in a manger. Thus Jesus, the Son of God was born.
Christmas celebrations begin with a midnight mass, which is considered to be an essential part of the celebrations, it is followed by merrymaking. Children in brightly colored dresses, accompanied by an orchestra of drums and cymbals, perform group dances using gay-colored sticks.
St. Benedict, alias Santa Claus, is a legendary chubby oldie figure, clad in red and white dress, who rides the reindeer and forms a significant part of the celebrations especially for children. He loves kids and gets chocolates, gifts and other desired goodies for them, which he apparently places in their stockings at night.
People sing carols in the glory of the Lord during Christmas. They go from door to door preaching the message of love and brotherhood.
The Christmas tree is popular all over the world for its grandeur. People decorate their homes with trees and hang mistletoe in every corner. After the church mass, people engage in friendly visits and feast and by exchange of greetings and gifts, they spread the message of peace and goodwill.
There are some popular churches in India specially in Goa, where Christmas is celebrated with great fervour and enthusiasm. Most of these churches were established during the Portuguese and British regime in India.
Some of the major churches in India include St. Joseph Cathedral and Medak church in Andhra Pradesh; St. Cathedral, The Church of St. Francis of Assisi and the Basilica of Bom Jesus in Goa; St. John's Church in Wilderness and the Christ Church in Himachal Pradesh; Santa Cruz Basilica Church and St. Francis Church in Kerala; Holy Christ Church and Mount Mary Church in Maharashtra; Christ the King Church and Velankanni Church in Tamil Nadu; and All Saints Cathedral and Kanpur Memorial Church in Uttar Pradesh.
Dussehra - Vijaydashmi (Kullu, Mysore, Kolkatta, Varanasi)
Dussehra, also called Dasara or Vijayadashami, in Hinduism, holiday marking the triumph of Rama, an avatar of Vishnu, over the 10-headed demon king Ravana, who abducted Rama's wife, Sita. The festival's name is derived from the Sanskrit words dasha ("ten") and hara ("defeat"). Symbolizing the victory of good over evil, Dussehra is celebrated on the 10th day of the month of Ashvina (September–October), the seventh month of the Hindu calendar, with the appearance of the full moon, an event called the "bright fortnight" (shukla paksha). Dussehra coincides with the culmination of the nine-day Navratri festival and with the tenth day of the Durga Puja festival. For many, it marks the beginning of preparation for Diwali, which occurs 20 days after Dussehra.
Dussehra is celebrated with great fervour and fanfare. In North India, it incorporates Ram Lila, a gala theatrical enactment of Rama's life story. Effigies of Ravana—often along with those of Meghnada (Ravana's son) and Kumbhkarana (Ravana's brother)—are stuffed with firecrackers and set ablaze at night in open fields
Durga Puja – Durgotsava or Navaratri (Kolkatta, Assam, Bihar)
- Durga Puja is a famous Hindu festival mostly celebrated with great enthusiasm and zeal in the states of West Bengal, Assam, Tripura, Odisha and Bihar. It is believed that this festival exemplifies the victory of good over evil, as Goddess Durga killed the demon Mahishasur.
- The festival of Durga Puja is celebrated for ten days in the Ashwin month. However, in the actual sense, the festival commences from the sixth day. It is believed that on this day only Goddess Durga came on Earth.
- The five days of Durga Puja are observed as Shashthi, Maha Saptami, Maha Ashtami, Maha Navami and Vijayadashami. Each day has its own meaning and significance. The first day of Durga Puja festival is known as Mahalaya. It is said that on the day of Mahalaya there was a clash between the demons and devas.
Navratri is majorly celebrated by North Indians whereas Durga Puja belongs to the East-Indian culture involving people from Bengal and Orissa. While Navratri, as the name suggests is the festival of nine nights, followed by Dussehra. Durga Pooja and Navratri falls simultaneously same time.
Janmashhtmi – Birth of Lord Krishna (Mathura, Vrindavan, Dwarka)
- Lord Vishnu is invoked in his human incarnation as Krishna on his birth anniversary in the festival of Janmashtami. This festival of Hindus is celebrated with great devotion on the eighth day of the dark fortnight in the month of Sravana (July-August) in India. According to Hindu mythology, Krishna was born to destroy Mathura's demon King Kansa, brother of his virtuous mother, Devaki.
- Men and women fast and pray on the occasion of Janmashtami. Temples and homes are beautifully decorated and lit. The temples of Vrindavan, in Uttar Pradesh witness an extravagant and colourful celebration on this occasion. 'Raslila' is performed to recreate incidents from the life of Krishna and to commemorate his love for Radha. This festival is also known as Krishnastami or Gokulastami.
- The image of the infant Krishna is bathed at midnight and is placed in a cradle. Devotional songs and dances mark the celebration of this festive occasion all over Northern India.
- In Maharashtra, Janmashtami witnesses the exuberant enactment of Krishna's childhood endeavours to steal butter and curd from earthen pots beyond his reach. A matka or pot containing these is suspended high above the ground and groups of young men and children form human pyramids to try and reach the pot and eventually break it.
- Ganesh Chaturthi -Vinayak Chaturthi (Mumbai, Nagpur, Pune, Hyderabad)
Onam -Harvest festival of Kerala (Kerala)
- Onam is an annual Hindu festival celebrated in southern Indian state of Kerala. It is a harvest festival celebr
- ted by Malayalis whose date is based on the Panchangam and falls on the 22nd nakshatra Thiruvonam in the month Chingam of Malayalam calendar, which in Gregorian calendar overlaps with August–September.
It is a harvest festival, one of three major Hindu celebrations along with Vishu and Thiruvathira, and it is observed with numerous festivities. Onam celebrations include Vallam Kali (boat races), Pulikali (tiger dances), Pookkalam (flower Rangoli), Onathappan (worship), Onam Kali, Tug of War, Thumbi Thullal (women's dance), Kummattikali (mask dance), Onathallu (martial arts), Onavillu (music), Kazhchakkula (plantain offerings), Onapottan (costumes), Atthachamayam (folk songs and dance), and other celebrations. It is the New Year day for Malayalis.
Raksha Bandhan – Brother and Sister bond of protection (North India and Maharashtra)
- Celebrated on the full-moon day of the Hindu month of Sravana (July/August), this festival celebrates the love of a brother for his sister. On this day, sisters tie rakhi on the wrists of their brothers to protect them against evil influences, and pray for their long life and happiness. They in turn, give a gift which is a promise that they will protect their sisters from any harm. Within these Rakhis reside sacred feelings and well wishes. This festival is mostly celebrated in North India.
- The history of Rakshabandhan dates back to Hindu mythology. As per Hindu mythology, in Mahabharata, the great Indian epic, Draupadi, wife of the Pandavas had torn the corner of her sari to prevent Lord Krishna's wrist from bleeding (he had inadvertently hurt himself). Thus, a bond, that of brother and sister developed between them, and he promised to protect her.
- It is also a great sacred verse of unity, acting as a symbol of life's advancement and a leading messenger of togetherness. Raksha means protection, and in some places in medieval India, where women felt unsafe, they tie Rakhi on the wrist of men, regarding them as brothers. In this way, Rakhi strengthens the bond of love between brothers and sisters, and revives the emotional bonding. Brahmins change their sacred thread (janoi) on this day, and dedicate themselves once again to the study of the scriptures.
Pongal -Tamil Harvest Festival (Madurai and Thanjavur)
A harvest festival, Pongal is popular festival in south India.The festival is celeberated in a traditional costume, through dances, bonfires and songs to celeberation. People even decorate their homes with beautiful rangolis, using coloured rice and power petals, symbolising the nurturing harvest produced by farmers.
Guru Nanak Jyanti (Amritsar)
- Guru Nanak Jayanti, the foremost of all the Gurupurabs or anniversaries of the 10 Sikh Gurus, is the birth anniversary of Guru Nanak Dev, the founder of the Sikh faith, who ushered in a new wave in religion. The first of the 10 Sikh Gurus, Guru Nanak was born in 1469 at Talwandi, near Lahore. The disinclination to accept the practice of several religions in society, professing different deities drove the much-travelled leader to break free from the shackles of religious diversity, and establish a religion based on a single God who is the eternal truth. The festive event of Guru Nanak Jayanti includes the three-day Akhand Path, during which the Guru Granth Sahib, the holy book of the Sikhs is read out from the beginning to the end without a break. On the day of the main event, the Granth Sahib is ornamented with flowers, and carried on a float in a proper procession throughout a village or city.
- The procession is headed by five armed guards, representatives of the 'Panj Pyaras,' who carry the Nishan Sahibs or the Sikh flag epitomising their faith. Religious hymns from the Granth Sahib are sung throughout the procession, marking a special feature of the event. The procession finally leads to a Gurudwara, where the gathered devotees get together for a community lunch, which is called Langar.
Maha Shivratri – The Great Night of Lord Shiva (Varanasi, Guwahati, Haridwar and Rishikesh, North India)
Maha Shivratri is an auspicious Hindu festival and is considered to be the most important and celebrated Shivratri among the 12 others celebrated in a year.
It is predominantly a Hindu festival, celebrated annually in honour of Lord Shiva, the God of destruction. Devotees celebrate the grace of Lord Shiva on this day.
Maha Shivratri, literally translates as 'the great night of Shiva' and according to legend, it is on this night that Lord Shiva performs his heavenly dance or 'tandav'.
Maha Shivratri is considered especially auspicious as Shivratri is supposed to be the night of convergence of Shiva and Shakti, which in essence mean the masculine and feminine energies that balance the world. In Hindu culture, this is a solemn festival that marks the remembrance of 'overcoming darkness and ignorance in life'. Different legends, throughout history, describe the significance of Maha Shivratri and according to one of them, it is on this night that Lord Shiva performs his cosmic dance of 'creation, preservation and destruction'. Another legend dictates that on this night, offerings of Lord Shiva's icons can help one overcome and let go of their sins and start on the path of righteousness, allowing the individual to reach Mount Kailash and achieve 'moksha'.
Hemis – Birth of Padmasambhava (Ladakh)
- Marking the birth of Guru Padmasambhava, Hemis Festival is not only one of the most important Buddhist celebration in Ladakh but is also the most popular festival amongst tourists. Held in one of the most-visited monasteries in Ladakh, Hemis Gompa, the festival is a two-day event that is celebrated on the 10th day of the fifth month of Tibetan Calendar, which is the month of June/July in Gregorian Calendar.
- On this popular festival in Ladakh, Cham Dance and other traditional dances are performed in Hemis Monastery on the beats of drums and cymbal and on the tunes of long pipe like Tibetan music instrument. On both days, giant thangkas (Buddhist paintings) are unfurled for the public. In fact, every 12th year, the largest thangka in Ladakh is unfurled in Hemis on the first day of the festival for the public to see.
There is no better time to visit Ladakh than during Hemis Festival as HemisGompa becomes a hub of celebrations. During the festival , sacred dances, contradictory explanations and special musical performances are the major highlights. Buddhist lamas and monks gather at the HemisGompa to perform the sacred Mask Dance. This also gives you an opportunity to experience life of Ladakhi as it is an occasion for villagers and families to come together and socialise. This tour also takes you other beautiful monasteries of Ladakh and Nubra Valley, a must visit place in Ladakh which lies on an extraordinary trans-Himalayan trade route which originated with the Silk Road in medieval period.
Lodhi -Punjab Folk Festival (Entire Punjab and Delhi)
Lohri is essentially a harvest festival mostly celebrated in Punjab, Delhi, Haryana, and Himachal Pradesh. People celebrate it with great fun, excitement, and enthusiasm. The customs and traditions may slightly vary from one region to another but basically all of them are attached to the harvesting of the Rabi crops. The North Indian people celebrate this festival to mark the end of winter solstice. The harvested fields and front yards are lit up with flames of bonfire and people sit around it and engage into singing, dancing, and merry-making.
• Lohri signifies the fertility and joy of life. People sit around the bonfire and throw puffed rice, sweets, and popcorn into the flames.
• In the morning children of the locality gather in their new dress and go to every home singing songs of praise of Dulla Bhatti or the Robin Hood of Punjab. Dulla Bhatti used to rob the rich people and distribute the wealth among the poor and underprivileged. People give the children money, sweets, peanuts, etc. The earning is known as Lohri Loot. They sing: "Dabba bharaya leera da; Ai ghar ameera da" which means – "Box filled with cloths strips, this house is of the rich. And those who weren't that generous had to face a bunch of kids chanting the following:" "Hukka bhai Hukkaa - Ai ghar bhukka" meaning – "Hukka! Oh! Hukka! this house is full of misers!"
• As the sun sets in the evening, huge bonfires are set and lit up in the harvested fields or in front of the house. For that purpose, logs of wood are piled up together. Once the bonfire is lit up, people go around the fire three times, giving offerings of popcorns, peanuts, rayveri and sweets. Then, everyone dances to the beats of dhol (traditional Indian drum). People say a slogan while throwing rice and popcorn in the flame – "Aadar aye dilather jaye" which means "may honor come and poverty vanish".
• People also pitch the sticks of sugarcane into the fire and an aroma of burning sugar spreads in the atmosphere. Little girls and boys then light fireworks and sparklers which adds more fun to the festive night. The singing and dancing continue all through the night.
• There is another belief that when people throw sesame seeds in the fire they ask for sons. The saying is that "as many as the elder brother's wife throws, so many sons the younger brother's wife will bear". Sounds funny!!! That's why in those households where there is a new-born son or a newly-wed man and wife, Lohri is celebrated with even greater enthusiasm.
• The Prasad of sesame or til, peanuts, rayveri, puffed rice, popcorn, gajak, and other sweets are distributed. And this symbolizes a prayer to Agni for abundant crops and prosperity.
• After the Parikrama of the bonfire, people meet friends and relatives and exchange gifts and greetings. Post that everyone sits to dine together. and gorge on Sarso Da Saag (cooked mustard herbs) & Makke Di Roti ((multi-millet hand-rolled bread) served with home-made white butter.
• The menfolk of most of the villages of Punjab or Haryana or Himachal Pradesh perform bhangra on this day. Bhangra is a famous dance form for the immense energy put in every step. This dance establishes the potency, vivacity, and exuberance of people, in anticipation of money coming in after the cutting of a good harvest. During Lohri celebration, the drum plays a very important part giving the prime accompaniment to the folk music.
• The 1st Lohri of the newly-wed couple or a newborn baby is an important one. The immediate family members are invited for a grand feast and that is followed by an exchange of gifts. Once the party is over, the traditional singing and dancing continue. The new bride and the newborn baby are pampered by everyone on this day.
Eid – Ul – Fitr – Marks the end of Ramadan (Delhi, Hyderabad, Lucknow, Mumbai)
- Id-ul-Zuha (Bakr-Id), is a festival of great rejoice, special prayers and exchange of greetings and gifts mark this festival of Muslims. Id-ul-zuha, the festival of sacrifice is celebrated with traditional fervor and gaiety in India and the world. It is called Id-ul-Adha in Arabic and Bakr-Id in the Indian subcontinent, because of the tradition of sacrificing a goat or 'bakr' in Urdu. The word 'id' derived from the Arabic 'iwd' means 'festival' and zuha comes from 'uzhaiyya' which translates to 'sacrifice'.
- According to Islamic belief, to test Ibrahim, Allah commanded him to sacrifice his son Ismail. He agreed to do it but found his paternal feelings hard to suppress. So he blindfolded himself before putting Ismail on the altar at the mount of Mina near Mecca. When he removed his bandage after performing the act, he saw his son standing in front of him, alive. On the altar lay a slaughtered lamb.
Joyous festivities and somber rituals mark this event. Every Muslim owning property worth 400 grams of gold or more is expected to sacrifice a goat, sheep or any other four-legged animal during one of the three days of the festival. This symbolises devotion to Allah and his desires. The sacrificial meat is then distributed and partaken of after the Id prayers.
- The festival also marks the completion of Haj (pilgrimage to Mecca, Saudi Arabia).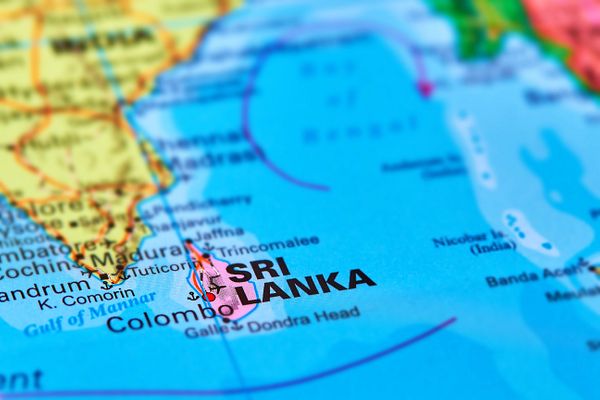 Getting to Sri Lanka
Sri Lankan Airlines, the national carrier who currently operates direct flights to London Heathrow and other Asian hubs such as Singapore, Tokyo and Middle eastern hubs s...
read more
Sri Lankan Airlines, the national carrier who currently operates direct flights to London Heathrow and other Asian hubs such as Singapore, Tokyo and Middle eastern hubs such as Qatar, Abu Dhabi, Muscat, Dubai. Sri Lankan Airlines also fly direct to Melbourne while most of the Indian major airports are well connected with direct flights.
KLM flies directly from Amsterdam to Colombo during winter time. Most popular route to Sri Lanka is via middle eastern hubs such as Qatar, Dubai and Abu Dhabi and Muscat flown by Qatar Airways, Emirates, Etihad and Oman Air.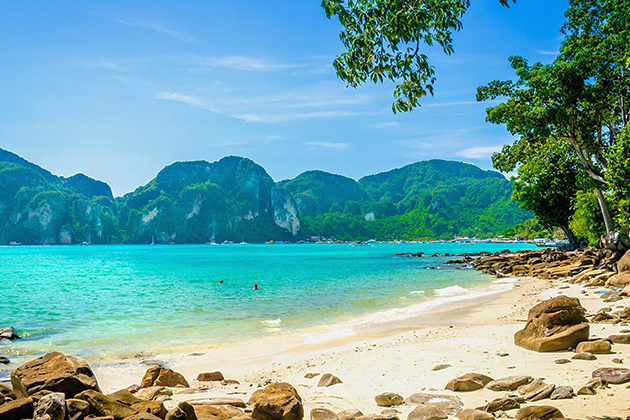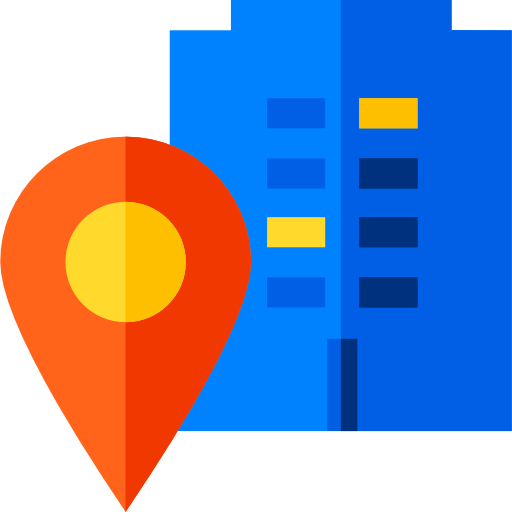 Best time to visit Sri Lanka
In books, it says December to March is the best time to visit Sri Lanka which is true as the humidity and temperature is mild (28 degrees highest to 21 degrees of Celsius...
read more
Best time to visit Sri Lanka
In books, it says December to March is the best time to visit Sri Lanka which is true as the humidity and temperature is mild (28 degrees highest to 21 degrees of Celsius lowest). Though it says it rains less in this period, we have observed this is changing along with global weather patterns. But technically December to March is the best time for Sri Lanka while July and August are also very good months.
April and May are the warmest months in Sri Lanka and the temperature could reach 35 degree of Celsius during day time and 28 degrees of Celsius in the night.
June, September and October are moderate months in temperature and ranges from minimum 25 degrees and maximum 30 degree of Celsius.
Talking about rains, it says May, June and October are rainy but this has largely now changed. So, in our opinion Sri Lanka is a 12 months destination where you will find sunshine somewhere in the Island.
If you are traveling in the months of May, June, September and October you are likely to get better hotel rates as the occupancy levels drop hotels tends to throw in discounts.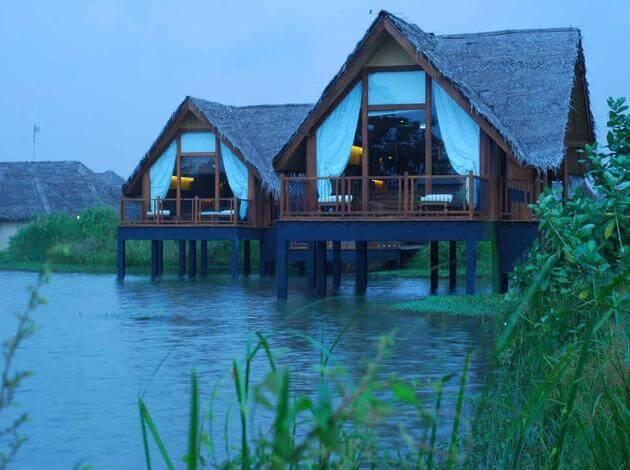 Accommodation
Indian cultural history spans more than 5000 years. During the Vedic period (c.1700 – c.500 BCE), the foundations of Hindu philosophy, mythology, theology and liter...
read more
Accommodation units :
you can easily find different price range hotels in every corner of India as per budget suitable for you.
Various types of accommodations as per the individual traveller budget are like -
Home Stay:
In remote areas like foothills of Himalayas or other states or remote areas , you have a choice of home stay, locals will offer you stay as cheap as possible per night and you can enjoy local food at incredibly low price and intermingle with the local family.
Motels, Resorts, Inns, Guesthouses.
Heritage Hotels
Very Old Havellies (Old houses or the palaces belonging to ancient time/kings/queens) are now converted into hotels by maintain their inheritance character and looks. One can have the feel like Maharaja or Maharani while staying at such palaces as well as heritage hotels.
3 Star/4 star/5 Star modern international standard hotels.
Luxury hotels and large Villa type properties are also there for high end luxury clients.
Beside above units of accommodation, India offers stays in Houseboats in Kashmir, Kerala and various cruises running on Indian rivers.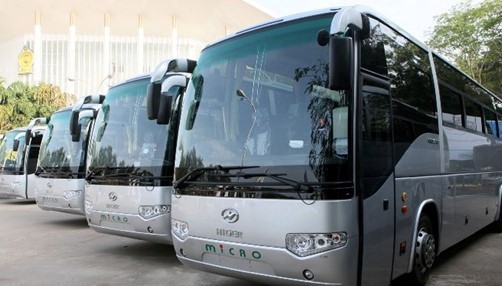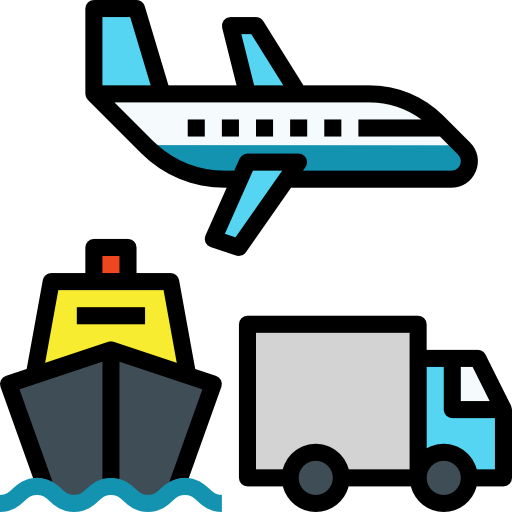 Transportation
India is a land of festivals and fairs. Virtually celebrating each day of the year, there are more festivals celebrated in India than anywhere else in the world. Each fes...
read more
Transport in India is available through all the means like any other country.
Public transport is the primary mode of road transport for most of the Indian citizens, and India's public transport systems are among the most heavily used.
Various mode of transport is used in India are:
Human/Animal powered like
Walking, Palanquins, Bullock carts/Horse carriages, Bicycles, Human-Pulled Rickshaws, Cycle Rikshaws.
Bus System , Motor Vehicles Like
Two Wheelers, Automobiles, Utility vehicles, Taxis, Pre-paid Taxis, Auto.
Rail network
India offers large rail network to its citizens as well as international tourists who wish to travel in style and luxury. Commuter Rail transport, Suburban Rail, Metro, Monorail, High speed rails like Shatabdi trains and Rajdhani trains connecting various destinations. Beside this many luxury tourist trains operates in India.
Airways
Air India is India's national flag carrier. IndiGo, Air India, SpiceJet and Go Air are the major carriers in order of their market share. These airlines connect more than 80 cities across India and also operate overseas routes.
Airports
he Airport Authority of India is the body that manages both the International Airports in India as well as the Domestic Airports in India.
Airports Authority of India (AAI) manages a total of 125 Airports, which includes 81 Domestic Airports, 11 International Airports, 25 Civil Enclaves at Defence Airfields and 08 Customs Airports. AAI is responsible for creating, maintaining, upgrading, and managing civil aviation infrastructure in India and works under the Ministry of Civil Aviation.
Ports and Shipping and Inland waterways are the other mode of transport used for various purposes.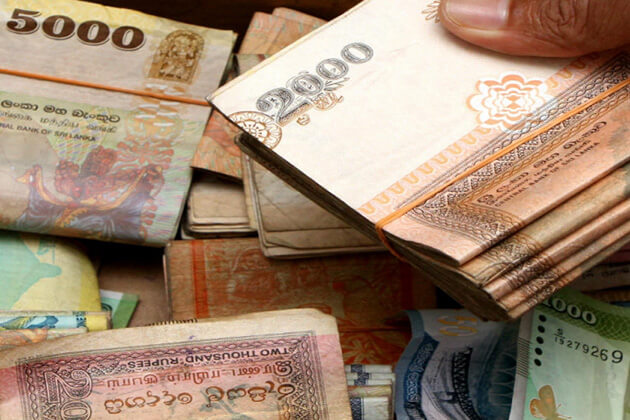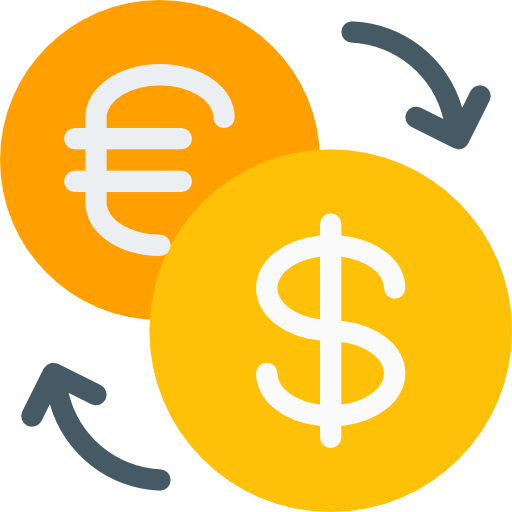 Currency
Sri Lanka's official currency is Sri Lankan Rupees (LKR). You can easily exchange any major currency notes such as USD, GBP, AUD and Euros at the arrival lounge of ...
read more
Sri Lanka's official currency is Sri Lankan Rupees (LKR). You can easily exchange any major currency notes such as USD, GBP, AUD and Euros at the arrival lounge of Colombo International Airport from a banking counter. If you forget or miss to do it, go to any bank in Sri Lanka in any city for currency exchange. You need to produce your passport for currency exchange in the banks.
Visa and Master Credit cards are widely accepted in Hotels, Restaurants and shops. Make sure you contact your card issuing bank before arriving in Sri Lanka to enable the card to use in Sri Lanka. American Express and Dinners Club Cards are not widely accepted.
ATM machines which supports Visa, Mastercard, Sirrus, Maestro and Plus networks are widely distributed in main and small towns. These will enable you to draw Sri Lankan currency at ease.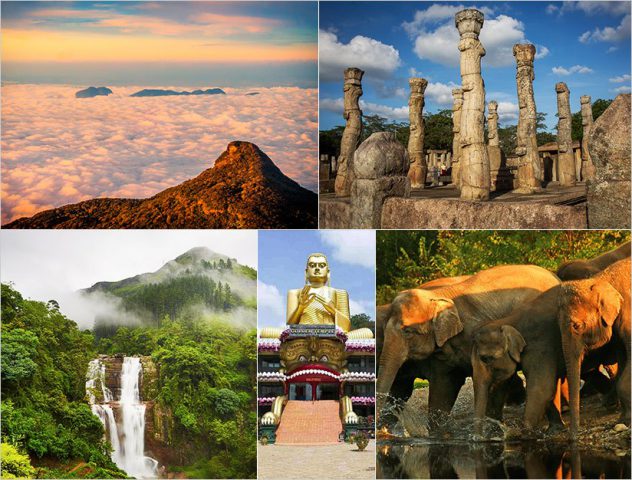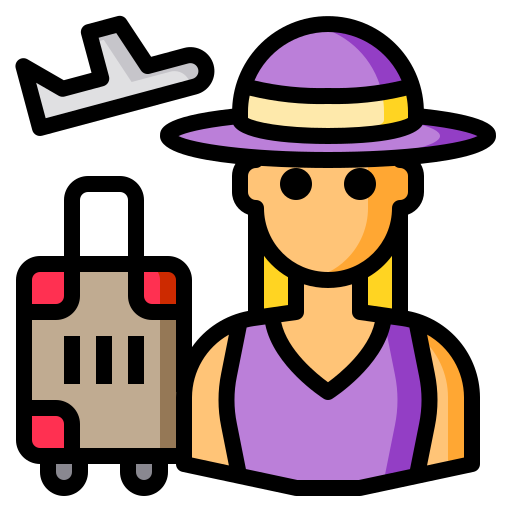 Tourist Attractions
While you're planning your next vacay to this serene country, scroll down to know where all you can head for an amazing trip with your friends and family. Make sure...
read more
While you're planning your next vacay to this serene country, scroll down to know where all you can head for an amazing trip with your friends and family. Make sure you cover all the must-have experiences at these beautiful places in Sri Lanka! The following are the most beautiful places in Sri Lanka, one must not miss out on while holidaying in this serene and rich cultured island located amidst the lush-greenery.
Ella – Witness The Countryside Charm
Nuwara Eliya – Covered With Lush-Greenery
Pinnawala Elephant Orphanage – See The Giant Beasts
Polonnaruwa – The Ancient Ruins
Adams Peak – The UNESCO World Heritage Site
Mirissa – Go Whale Watching
Yala National Park – Amidst The Wildlife
Colombo – Visit The Bustling City
Jaffna – Explore The Historical Architectures
Ulpotha – Land Of Ayurveda
Trincomalee – The Temple City
Kandalama – The Surreal Village
Tissamaharama – Picture Worthy Place
Anuradhapura – See The Bodhi Tree
Horton Plains National Park – Of Lakes And Greenery
Sinharaja Forest Reserve – Tropical Beauty
Udawalawe National Park – With Wild Animals
Tawalantenne – Ideal Road Trip Location
Arugam Bay – Pristine Beaches
Commonwealth War Cemetery – For The Warriors
Unawatuna Beach – Beautiful Beaches
Sigiriya Museum – Visit The Historical Place
Perandeniya Botanical Gardens – See The Flowers Blooming
Dondra Lighthouse – Instagram Worthy
Dambulla Cave Temple – Witness The Murals
Old Dutch Fort At Galle – Picturesque Beauty
Sigiriya Rock Fortress – The Historical Beauty
Beira Lake – The Surreal Lake
Temple Of The Tooth Relic – One Of A Kind Temple
Bentota Beach – Beautiful Sunrise And Blue Waters
National Museum Of Colombo – Know The History
Bahiravokanda Vihara Buddha Statue – Gigantic Architecture
Nine Arch Bridge – Ride Amidst The Greenery
Gal Viharaya – Know The Ancient History
Ravana Falls – Explore The Surreal Beauty
Spice Garden – Add Some Spice To Your Vacation
Kelaniya Raja Maha Vihara – For Serenity
Ruwanwelisaya – A Sacred Buddhist Site
St. Anthony's Church – Explore The Masterpiece
International Buddhist Museum – Experience The Spirituality
Mahiyanganaya Sorabora Lake, Uva Province – Explore The Greenery
Dehiwala Zoo – Experience The Wilderness
Bambarakanda Falls, Ohiya – A Treat For The Eyes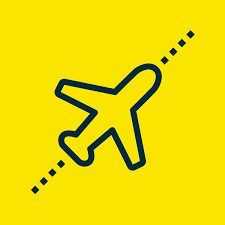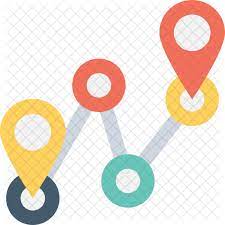 Itineraries/Tourist circuits
India requires citizens of most countries to hold a valid passport and apply for a travel visa at their local Indian embassy or consulate, before their visit. Travellers ...
read more
Itineraries/Tourist circuits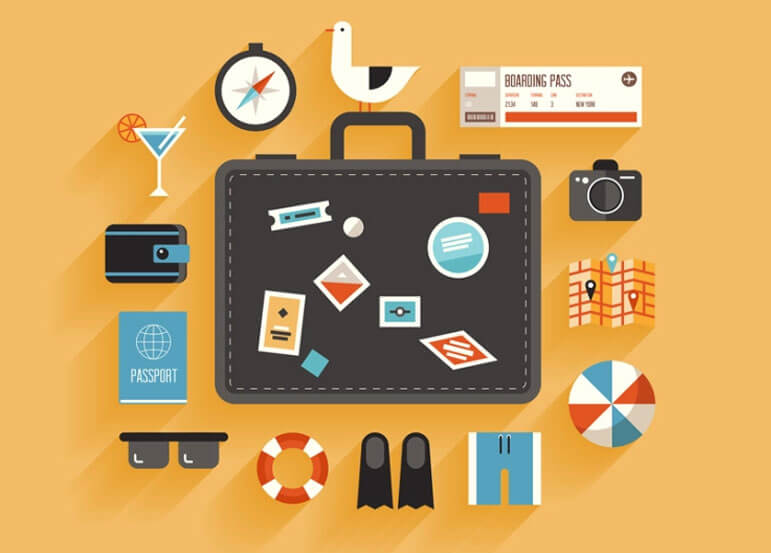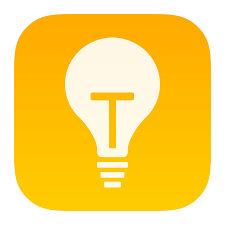 General Tips on Sri Lanka
Indian cultural history spans more than 5000 years. During the Vedic period (c.1700 – c.500 BCE), the foundations of Hindu philosophy, mythology, theology and liter...
read more
General Tips on Sri Lanka
1. Prepare yourself to see Cultural Change
When you first arrive in India, it is essentially guaranteed that you will experience cultural shock. There is no use trying to fight it. Instead, prepare yourself and accept that things will not be the same as you are used to back home. Try to open your mind and leave your expectations at home. Nothing can prepare you for the traffic of Mumbai or Delhi, where you'll dodge and weave past tuk- tuks and minibuses or when you reach a stoplight and children approach your car, banging on the car windows for food and money. There's no way to equip yourself for everything you're going to see, feel or hear during your time, so brace yourself for the unexpected by traveling with an open mind and taking everything as it comes.
2. Bring Your Camera
India is a street photographer's dream for a reason. There's so much to see and capture at any given moment. Your camera will showcase moments, experiences and encounters that you're too busy to notice, like a little boy picking up fruit at a street stall or an elderly woman looking up from a massive pile of saris. Plus, you'll leave with impressive photos to share stories of your incredible adventures when you return back home.
2. People DO speak English in many places
It is one of the languages that is taught in schools in India and if you're going to be on the tourist trail, which most people are, you won't have many issues with this.
4. You should get health insurance for India
You really shouldn't travel anywhere without travel insurance and India is no exception. If you get ill or injured, any medical treatment you require will be covered by your insurance and reimbursed. Some insurance policies will also cover you for theft, lost luggage, cancellations and anything else that can go wrong during your trip. This will give you peace of mind knowing that no matter what happens you will be taken care of.
5. India is seasonal in part due to the monsoons which are not always fun to travel in. The months that lead up to a monsoon are incredibly hot and are best to be avoided.
6. Northern India, including Delhi, can get very cold in the winter (jackets, boots, gloves) so bring warm clothing if you are coming in December and January.
7.The mountains close up in the peak of winter because the roads are impossible to drive on. There are areas called "passes" that shut when the roads are too dangerous and this can leave you stuck somewhere or ruin a planned trip. Traveling to the Himalayas in November to February is best avoided.
8.If you are traveling to India with your partner, avoid hugging, kissing or holding hands in public. These types of public displays of love are considered inappropriate in Indian culture and they will be frowned upon. Keep your affections discreet out of respect for the locals.
9. You need a VISA to visit India. Specific Visas are granted for variety of purposes. Please contact the High Commission of India for further details if you are visiting India other than tourism.
Visitors to restricted /protected areas need Special Permits and for this purpose an additional form has to be completed. Please contact the High Commission of India, in your country if you wish to ascertain whether any of the places you intend to visit fall in the category of restricted/protected areas.
Requirements for Visa
- Original passport valid for at least 06 months.
- Appropriate Visa fees
- Two Passport size photographs or varies, depend upon nationality.
- Duly completed application form, along with supporting documents, where necessary.
Kinds of Visa
Tourist Visa:
Tourists wishing to visit India will normally be granted at tourist Visa, effective from the date of issue. Tourists Visas are non-extendible and non-convertible. People who have to visit India frequently may be granted tourist Visa for a longer duration.
Business Visa:
Business visa are granted for 3 or 6 months. However, multiple- Business Visa for up to 2 tears validity may be granted to technicians/experts going to India in pursuance of bilateral agreements or joint venture projects, having government approval.
Student and Employment Visa:
Student Visa can be obtained on furnishing proof of admission to recognised universities/Institutions in India. Employment Visa can also be obtained on furnishing proof of employment with companies in India.
Transit Visa:
Transit Visas are valid for halts of up to 72 hours in India. The Visa remains valid within 15 days from the date of issue and must be obtained before departure. Transit Visa cannot be obtained from immigration counters at ports of entry in India. Evidence of onward travel to a destination outside India is required.
Entry Visa:
Entry Visa are issued to persons of Indian origin for duration of up to 05 years. These can be obtained, depending on the purpose of visit and eligibility, on case to case basis.
10. The cheapest places to fly in and out of tend to be Delhi and Mumbai. Sometimes Calcutta, and if you are going to Goa you can do a charter flight from some places.
11. On transport in India, do not take anti-anxiety pills or sleeping pills (unless you take them normally) to help you sleep as it sets you up as a target for theft. You should be careful not to take food and drink from strangers unless it's a family.
12. While you travel on train, you can lock you bag under the bottom of your seat.
13. Download the "Indian train status" app which seems to be only for Android and is always up to date on the train timings. Trains are delayed a lot and there's no point sitting at the station hours before your train.
14. Sadly, women shouldn't go out at night alone in the cities. Yes, there ARE a tiny very small percentage of men here who truly believe that women out late alone or women dressed against their idea of the norm, deserved to be harassed. It's tragic.
15. Be kind but not overly friendly. You might find it strange that in the culture, it's not common for a woman to smile and chat with a stranger who is male, but if you are too nice it will put off the wrong idea.
16. Do not take photos with dudes when they ask! It's weird and they've got to knock that off.
17. Only get really verbally angry if you need to. If a man touches you and you do not like, YELL at him. People will back you up. 99.9% of people here are GOOD and will be just as outraged. To stay safe, try to stay calm even if you are being scammed or stared at. You can calmly say that you will get the police if you think are being scammed, and you can tell a man firmly to look away without cursing.
18. Try to get transportation or tourist taxi from your hotel or the tour operator through you are traveling. Check and authenticate your address before traveling or hiring an auto etc.
19. Don't let the driver bring a friend… ever.
20. STAY OUT OF IT. See a child getting slapped? See a dog getting a rock thrown at it? Sadly, stay out of it. Indian women do slap their kids sometimes. It's a different culture. Many people hate dogs here as dogs can be aggressive and bite. You can't change a culture and a person who would harm a dog is an asshole, so imagine if some foreigner tries to correct them…. they will be furious
21. Know a few words in Hindi!


Namaste- Hello


Acha- good


Acha na-he- not good


Teek hay- right, yeah or say ha/ haji -yes


Bus- stop (for a rickshaw driver is handy. You can add yaha-here)


Kitna rupia- how much?


Krupiyah- please & shukriyah- thank you


Mutlub- meaning? Apka mutlub ho? (what do you mean?)


Ek bottle Pani dedo- give me 1 bottle water (krupiyah- please!)


Madat- help
1, 2, 3, 4, 5- ek, do, teen, cha, panch




22. Don't take out more than 10,000 Rs from the ATM at a time. That's about $160. If you bank with someone like Charles Schwab who doesn't charge ATM fees you can save a lot of money and take out even less, like 5,000 Rs. at a time.
23. Travel with a buddy to split room costs in two! Curries are usually big enough for two as well, so you can cut your food cost in half as well. Few of the dishes are taste worthy.
- Palak paneer is spinach and cottage cheese (although not the cottage cheese we have in America, cubes of cheese). It's very tasty. This is a veggie favourite.
-Butter chicken or Tandoori Chicken is a meat eaters' favourite in the North and is a dish you HAVE to try while here. Same goes for chicken tikka. Indian Roti (Bread – like Butter Naan or simple Roti ), guests likes a lot. One must try. Ask for less butter and cream if you don't want to put on 10 pounds while you're here.
24. Typically families will have either roti and chapati (bread) or rice with their meal, but most tourists order both because while eating with your fingers some find it easier to pick up the rice and curry with the bread. You can really just go for it with your hands though and dive into the rice. It's nice and you can get the perfect bite not having things falling off a fork!
25. In the South, you'll get healthier curries (less cream) and will notice they have more coconut milk. You must have a masala dosa!
26. On the coast, you have to get "fish curry rice" or "prawn curry rice" as well as fried prawns and calamari.
27. You won't have a lot of beef, especially up North. In Delhi, Mumbai, Rajasthan, and other huge areas of the country you won't find it on a single menu (even the 5-star hotels). If you do, it's actually water buffalo. In Maharashtra, it's illegal. In Goa there is beef and in Kerala there is beef.
28. Unless you're in a great restaurant in the city of a tourist area like Goa, don't get "American" food. It'll be Indianized and not tasty. Definitely don't get Mexican food! If you really want something "Western" then go for a sizzler which will be meat and veggies on a hot plate.
29. If you want a bit of everything, get a thali. The plate will have a curry, rice, bread, pickle, and dal (chick pea thick soup, kind of). Depending on where you are, the thali will be totally different. For example, in Goa the fish thali is to die for!
30. To drink: salt or sweet lime soda, chai (tea that is milk tea & about 5 rs), and lassi! Lassis are yoghurt fruit drinks.
31. Know a few words in Hindi!


palak – spinach (could also be called saag)


paneer- cheese


aloo- potato


jeera- cumin, you'll often see jeera rice as an option


gobi-califlower


nimbu-lime


mattar- peas


chana- chickpea


kofta- kofta will be a ball of veg usually, although it may confuse as in Middle Eastern food it's meatball.
masala- this refers to a spice mixture which is often used or can mean a variety of veggies as in "masala omelette" which would be an omelette with chili, onion, and tomato.


papadum- you can't get these everywhere but they are similar to a tortilla but made of lentils.


pakora- means deep fried.. if it's pyaj pakora it's onion, you could have gobi or anything really. It is (i think) the same as bhaji which is fried, as in "chili bhaji" a deep fried chili served with ketchup…mmm!


raita- yoghurt side, used as a condiment




32. Try not to have huge expectations on seeing and doing everything you want. Transportation takes longer than you'll guess and you might have to cut places off your itinerary. Try not to stress. So, to dive into it, Rajasthan is the awesome desert state. Popular spots re Jaisalmer (camels), Pushkar (holy lake), Udaipur (floating palace), Jaipur (pink city), and Jodhpur (blue city).
33. Himachal Pradesh and Uttrakhand are the mountain places and in that state, people chill in Manali and go trekking. Usually Delhi is next from here, and people hit up Agra from there.
34. Rishikesh would be done while up North as well and is the place made famous by the Beatle's. Goa is the hippy place, but this is a close second.
35. Kerala is "gods own country" and is stunning with rolling tea fields, perfect beaches, and Nature parks.
36. You'll want to do a safari somewhere but there are so many options, it will really depend on your itinerary. They are more expensive for foreigners than Indians, as are all government tourism sites (example: Taj Mahal). Not only India does this, but many developing countries in Asia.
37. If you want something different, I'm all about Karnataka and NE India. Karnataka is a hidden gem and NE India is a Tibetan influences Buddhist area in some places, and tribal in others. It's SO cool.
38. Don't overpack. You will get lots of medicine here in India, except something like birth control which is only in big cities and Goa (from what I've found so far). Don't bring more than one pair of jeans. Don't pack like you are going to another world. You will still want cute clothes and practical things.
39. There is staring. It's not only men but in some rural areas, women may stare. It can be unnerving when you are on a train trying to sleep and every time you peek out you see 10 eyes on you. Such is life.
40. It's not a big "thank you" culture. Thank you 's are understood here so if you tip high, don't expect a big thank you but instead just a nod.
41. There's a "me first" attitude that is very Indian. When driving, people honk and pass constantly even if they are going to continue the same speed ahead. The roads are insane. When getting off a plane, people in the windows seats are pushing out to the isle to push to the front to get off the plane first. It makes no sense, but absolutely happens in so many scenarios.
42. Indians don't say no. Okay they do, but not often to tourists! If you ask a question, try not to make it yes or no, because when they don't know the answer they often say "yes". "Is the SIM card shop this way?" "Yes" even though they don't know what you even asked. They don't like to disappoint particular in small and satellite cities.
43. First step is preparation and prevention. You should make sure you have vaccinations and required boosters. Bring your own birth control (pills, protection of other kinds) as you will have a hard time finding it here.
44. You will get Delhi belly at some point if you are here a long time. Don't panic. If it's been a few days, seek help. Don't take Imodium as it's better out than in. If you have the shits, you should get a stool test done at a clinic. Do not just go to the chemist and take whatever random antibiotic he happens to have closest to him when you walk in. You destroy your immune system doing this over and over.
45. Mosquitos… they are the devil, no? You should wear spray when in areas that have them. There is no prevention to Dengue and no cure. It has to leave your system. Malaria has a cure and should be treated immediately. It's not usually a big deal in India as the strain isn't the same as in some places like areas of Africa.
46. Tylenol isn't a thing everywhere. even in UK they say paracetamol … remember to use the "science" name not the brand name when you ask the chemist for drugs.
Bring Traveler's Diarrhea Tablets
Unfortunately, one of the common experiences that many travelers to India encounter is the dreaded "Delhi Belly." No matter how careful you may be, your body will not be used to the array of different bacteria that is in the water and food in India. This is why it is good to have traveler's diarrhea medication with you – before you need it.
47. Many temples will ask you to take off your footwear before entering. So, it is a good idea to wear shoes that you can easily slip on and off, like sandals. If you are worried about your shoes getting stolen from the front of the temple while you are inside, you can keep them in your backpack or give the temple attendant a few rupees to keep an eye on them.
48.Whenever you are in a busy public place, be on your guard to make sure that your personal belongings are safe. Don't carry your wallet, passport or phone in your back pocket – keep it in your front pocket or in a zippered pocket. Don't wear a lot of expensive jewellery or accessories – keep it simple and only carry the basics. If you have to walk late at night, walk with a companion, whether it's a guide, a friend or a family member. And always, stay calm. It's easy to get caught up in the chaos of it all, so let yourself have some moments of reflection before reacting.
49.Carry Handsanitizer: It is a good idea to carry these around with you, as they are rarely found in public washrooms.
Contact Us