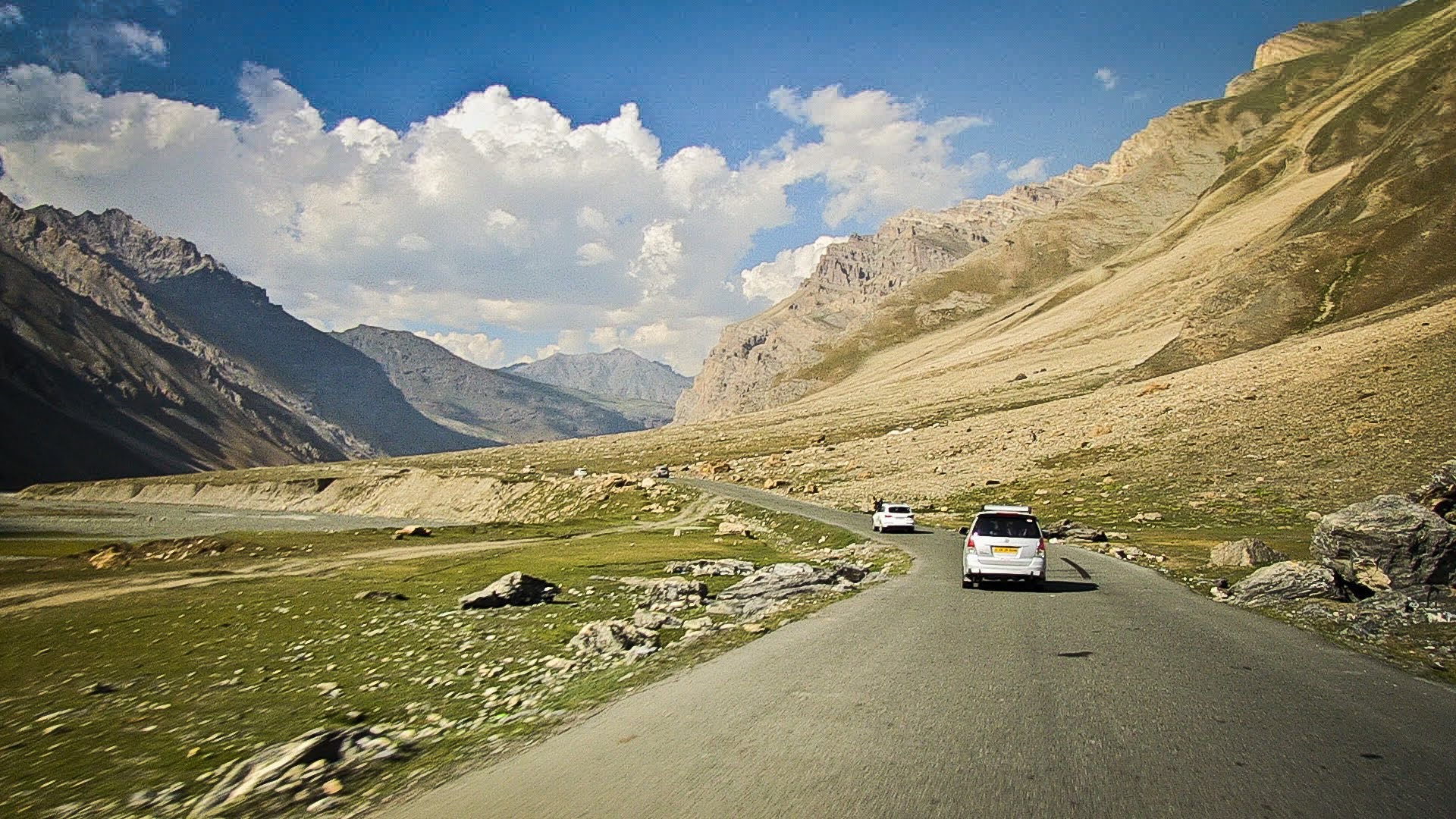 Secrets of Himalayas: Ladakh & Zanskar Tour
Adventure Tours
THE TOUR AT A GLANCE
Ladakh is a well-hidden secret of the Himalayas that it has managed to preserve over centuries. The scintillating landscapes, the breathtaking mountains and the never-ending roads are just the appetizers as far as the Ladakh with Zanskar tour is considered. Ladakh isn't just about its mesmerizing scenic landscapes, rather it's a blend of nature and culture.
Ladakh is a land abounding in awesome physical features set in an enormous and spectacular environment. Bounded by two of the world's mightiest mountain ranges the Karakoram in the north and the Great Himalaya in the south it is traversed by two other parallel chains the Ladakh Range and the Zanskar Range.
Although, amidst all the difficulties, Zanskar is a blessing in disguise for you. The centuries-old monasteries combined with the warm hospitality of locals provide you with an insight into the Hindu-Buddhist traditions and cultures. Ladakh with Zanskar tour will open up your mind and rejuvenate your soul while taking you across some of the most serene locations in India. Ladakh lies at altitudes ranging from about 9,000 ft (2,750 m) at Kargil to 25,170 ft (7,672m) at Saser Kangri in the Karakoram Range. Surprisingly though the thin air makes the heat of the sun even more intense than at lower altitudes. It is said that only in Ladakh can a man sitting in the sun with his feet in the shade suffer from sunstroke and frostbite at the same time.
EXPERIENCES AND VISITS IN THIS TOUR
Walk thru / Cycle Rickshaw Asia's largest Spice Market and explore narrow lane in Old Delhi
Drive through some of the most amazing landscapes in one of the remotest regions in the Indian Himalayas.
See and photograph some spectacular views of twin peaks – Nun and Kun.
Spend several days camping in some remote regions in the Himalayas, at some extraordinary locations.
Photographing the best that the Himalayas can offer: starry nights, glaciers, glacial streams, snow-peaks and much more.
Experience the "Cyclope Hills" also known as Magnetic Hill, that pulls your vehicle up the hill due to its gravitational force.
Feel blessed at the Gurudwara Sri Pathar Sahib, origin from the early 15th Century.
Ride through the newly opened less traveled and toughest route
Witness the life at the monastery at Zangla, Stongde, Karsha, Sani, & Rangdum
Unexplored and fabled faraway lands, sparsely populated
Meet the Descendants of Alexander the great at the last Aryan Village – Dah Hanu (Optional)
Live local at each place closely exploring the culture and Ladakhi cuisines
Visit sights specifically chosen keeping photography opportunities in mind.
Expert help and advice with photographing the Himalayan landscapes of Zanskar.
Insights to nuances of landscape photography during the tour
Ladakh – an exotic place away from the modern world.
Sham and Suru valleys – for their magnificent landscapes.
Rangdum - an elliptical plateau surrounded by colorful mountains.
Buddhist temples and monasteries in and around Leh.
WHAT YOU WILL RECEIVE IN YOUR TOUR COST
Accommodation for total 15 nights in Hotels/ Himalayan Lodge's/homestays/ tents on twin / triple sharing basis.
Meals: Breakfast, Lunch, Dinner (set menu) as mentioned in the itinerary
Transfers, sightseeing and excursions as per the program by air-conditioned Vehicle
English speaking accompanying guide from Leh to Leh as per program
Local English speaking guide in Delhi
Wildlife fee, red cross, Ladakh environmental fee and inner line permit to the restricted areas.
All entrance fees to the monuments as mentioned in the program.
Cycle rickshaw ride in the local bazaar in Delhi
Our representative for assistance on arrival and departure at the airport.
All presently applicable taxes including the GST charges levied recently by the Government.
Two bottles of mineral water each day during sightseeing.
TOUR COST DOES NOT INCLUDE FOLLOWING EXPENSES
International / Domestic Airfare
Any new admission fees / taxes / fuel surcharges/ Visa fees
Meals not mentioned
All personal expenses such as beverages, laundry, trip cancellation and personal insurance, gratuities, excess baggage fees
Early check-in/late check-out (except as noted)
Camera/video fees at monuments
Communication costs
camel safari and rafting
Any Kind of Drinks (Alcoholic, Mineral, Aerated)
Any additional expenses due to unforeseen problems like a natural disaster, war or strikes, cancellation or misconnection of flights or a last-minute change of timings, etc.
Any other service, which has not been specified as "included".