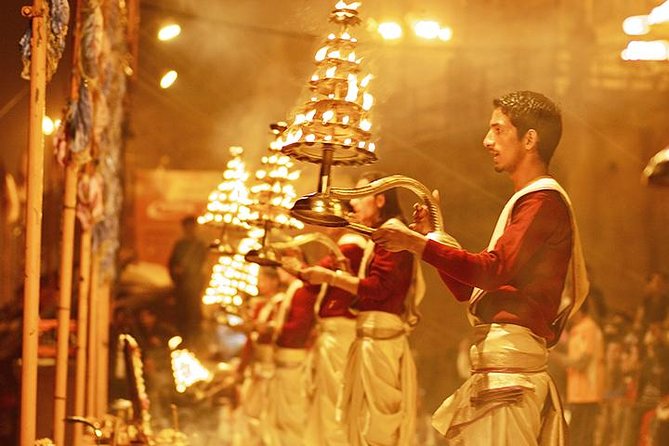 Classic India Tour
Adventure Tours
THE TOUR AT THE GLANCE
In our Classical India Tour, you shall feel and experience the true essence of India. India, known for its rich history, heritage and culture, you shall get to witness and experience the hold River Ganga, various temples and palaces of India, and off, course the Taj Mahal. India is a land of my religion and culture, and in our Classical India Tour, you can witness various Hindu temples and Islamic monuments, Buddhist sites in Sarnath. The holy river Ganga is not merely a river but considered as a mother, a goddess and the soul of many Indians.The depiction of the Kama Sutra on the temples of Khajuraho always shows how to advance ancient India was in its knowledge of sex and the architecture of temples and palaces in Orchha is bound to leave you speechless. Our Historical Classical India Tour runs traveler through the lifeline of Indian transportation, the railways shall assure you in providing an unforgettable journey and experience.
EXPERIENCES AND VISITS IN THIS TOUR JOURNEY
Walk thru / Cycle Rickshaw Asia's largest Spice Market and explore narrow lane in Old Delhi
Explore the magnificence of the Pink City and make the most of your elephant ride which takes you to the top of Amber Palace in Jaipur
Uncover vibrant Rajasthan, from the royal history of Jaipur.
Ride up to Amber Fort on a caparisoned, by elephant.
Enjoy a guided tour of the 400-year-old deserted Moghul city of Fatehpur Sikri
Visit of Magnificent Taj Mahal – The monument of Love
Explore the Indian town Orchha known for Chhatris Cenotaphs & Mughal palaces such as Jahangir Mahal & Raja Mahal.
Explore the Western Group and the Eastern Group of temple, at Khajuraho
Explore a temple tour covering Jantar Mantar, Bharat Mata temple, Ramnagar Museum, Kashi Vishwanath temple and the Durga temple, at Varanasi
Enjoy an evening Aarti performance on the banks of River Ganges
WHAT YOU WILL RECEIVE IN YOUR TOUR COST
Accommodation for total 11 nights sharing twin/Double room on Bed & Breakfast basis.
Transfers, sightseeing and excursions as per the program by air-conditioned Vehicle
English speaking local guide for sightseeing as per program
Elephant ride at Amber Fort, Jaipur.
Cycle rickshaw ride in the local bazaar in Delhi, Varanasi & Jaipur
Walking tour in Varanasi and Khajuraho
Train journey from Agraa to Jhansi by Tourist Class on Shatabdi Train
All entrance fees to the monuments as mentioned in the program.
.Evening witness the religious ceremony on the Hindu holiest river – The Ganges in Varanasi
Our representative for assistance on arrival and departure at airport.
All presently applicable taxes including the GST charges levied recently by the Government.
Two bottles of mineral water each day during sightseeing.
TOUR COST WILL NOT INCLUDE FOLLOWING EXPENSES
International / Domestic Airfare
Any new admission fees / taxes / fuel surcharges/ Visa fees
Meals not mentioned
All personal expenses such as beverages, laundry, trip cancellation and personal insurance, gratuities, excess baggage fees
Early check-in/late check-out (except as noted)
Camera/video fees at monuments
Communication costs
Any additional expenses due to unforeseen problems like natural disaster, war or strikes, cancellation or misconnection of flights or last-minute change of timings etc.
Any other service, which has not been specified as "included".